PRODUCT INFO
Prava Brochure

(2.1 MB)

Prava Price List

(279.9 KB)

Prava Arm Adjustments

(55.2 KB)

Prava Mech Adjustments

(396.1 KB)

Environmental Data Sheets

(30.4 KB)

Feature Spotlight: Prava

(889.7 KB)

Project Spotlight: Youth for Understanding

(314.3 KB)

Prava AutoCad 3D Files

(2.9 MB)

Prava Revit Files

(9.4 MB)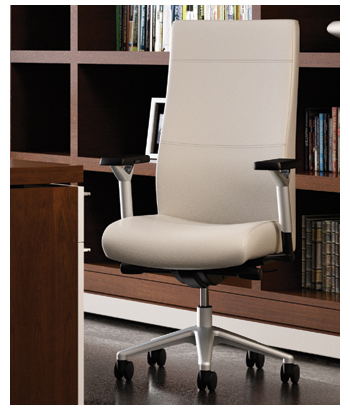 The Executive that Takes Command
The Jorge Pensi-designed Prava chair features double-stitched detailing and molded-foam construction for sophisticated styling. A plush foam back and an array of controls balance comfort and design, making Prava an elegant choice for the office or conference room.

Sleek European styling

Soft, plush foam back

Perimeter foam for a tailored profile

Jorge Pensi design

Double stitch detailing

Aluminum accents

Waterfall seat
CAL 133 approved models
300 lb. weight capacity
Lifetime Warranty

1,000's of textiles ship in 2, 5 or 10 days
Mechanisms
Choice of swivel tilt, knee tilt or enhanced synchro

Seat depth adjustment
For instructional videos on mechanisms, see the Adjustments tab.
Materials
Thousands of textile choices
Arms/Casters/Frame Finishes
6 arm styles include fully and fully multi-adjustable and loop
Black nylon, silver metallic, brushed aluminum and polished aluminum bases
Additional Options
On highback, headrest that matches chair textile
On highback, headrest with black or brown criss cross design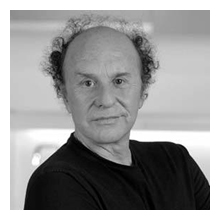 Jorge Pensi
Pensi and his team began specializing in furniture and lighting design in 1984, in Barcelona's Gothic Quarter. Since then, the Pensi studio's minimalist and expressive designs have received global recognition and numerous awards, with its Toledo chair and the Regina lamp widely considered Spanish design icons. For SitOnIt Seating Pensi designed Sona and Prava, both offering sculpted lines and classic elegance. Prava's commanding presence and detailed double-stitching give it the versatility to enhance a range of high-level executive and conference applications.